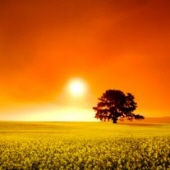 Obituary for Delbert Lee Anderson
Delbert Lee Anderson was born on December 13, 1936 to Oren and Rose (Wessels) Anderson on a farm near Sheldon, Iowa. He attended country school in Floyd Township in Iowa. He grew up in Iowa until December 3, 1953 when his family moved to a farm near Trosky, Minnesota. He helped his father on the farm there and moved with the family to Ruthton in 1955, and to Holland in 1959, all the while helping local farmers on their farms. In the early 70s, Delbert moved to South Dakota and while he was there worked various jobs. In the early 90s he suffered a heart attack and moved into a nursing home in Wilmot, South Dakota. In 2005, he was transferred to the Golden LivingCenter in Milbank, South Dakota where he passed away on September 17, 2014 at the age of 77 years, 9 months, and 4 days.

Delbert is lovingly remembered by six sisters, Roszella Hunter of Pipestone, Mary Arndt of Jasper, Minnesota, Diane (Fred) Lichtsinn of Marshall, Minnesota, Eunice Sibson of Buckeye, Arizona, Linda Bruns of Pipestone, and Lavonne (Herman) Lichtsinn of Lake Benton, Minnesota; one sister-in-law, Alvira Anderson, of Bushnell, South Dakota; and many nieces and nephews. Delbert was preceded in death by his parents; one sister, Donna Lichtsinn; one brother, Orville Anderson; and four brothers-in-law, Orland Hunter, Albert Arndt, Robert Sibson, Gary Bruns, and Melvin Lichtsinn.


Cemetery Details
Location
Holland Cemetery
Holland, MN
Holland, MN 56139