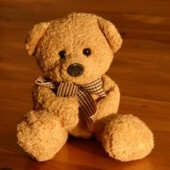 Obituary for Donna Ann Wiering
Donna Ann Wiering was delivered into the arms of Jesus on Wednesday, September 27, 2017 at 12:55 pm at Avera Marshall Regional Medical Center. She weighed nine ounces and ten inches length.

Private Mass of Christian burial is being held at St. Dionysius Catholic Church in Tyler, Minnesota. Father Matthew Wiering officiant. Burial will be at the Holland City Cemetery.

Filling her family's heart with love and joyful expectation, Donna Ann had an expected delivery date of February 2, 2018. Donna Ann blessed her parent's hearts with the sound of her heartbeat for 21 weeks and siblings, Lily and Cash eagerly anticipated her arrival. The hopes and dreams for Donna Ann will become cherished memories for those that so dearly loved her.

Donna Ann is lovingly remembered by her parents, Joel and Kelli Wiering and their children Lily and Cash all of Ruthton, Minnesota; grandparents; Joel and Karen Minett of Ruthton, Minnesota, and Ron and Rhonda Wiering of Tyler, Minnesota; great-grandparents, Jerry and Karen Minett of Ruthton, Minnesota, Tom and Dar Garrow of Ruthton, Minnesota, and Herman Larsen of Tyler; and many aunts, uncles, and cousins.

Donna Ann's name is chosen in the honor and memory of her great-grandmothers, Donna Larsen and Ann Wiering, who will watch over her until we are reunited with her in heaven. Blessed and eternal be her memory.

Arrangements are provided by Hartquist Funeral Home, Tyler, Minnesota. www.hartquistfuneral.com.


Cemetery Details
Location
Holland Cemetery
Holland, MN
Holland, MN 56139