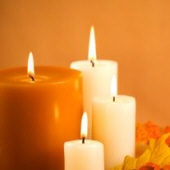 Obituary for Josephine Arens
JOSEPHINE ELIZABETH ARENS was born to Peter and Anna (Gengler) Koch on February 2, 1910 in Kenneth, Minnesota. She was reared at Dumont, Minnesota, and was a graduate of the 1928 Class of Wheaton High School in Wheaton, Minnesota. In 1931, she graduated from the Ancker Hospital at St. Paul, Minnesota, as a registered nurse. At that time, she moved back to the Graceville, Minnesota area and worked for the next three years at the Graceville Hospital. On January 23, 1934, she was united in marriage to Clarence N. Arens at Dumont. In 1936, they moved to rural Woodstock, Minnesota where they farmed until 1968. In 1968 they moved to Peterson Street in Woodstock where she resided for many years. Clarence preceded her in death on May 12, 1989. Following his death, she continued to live in Woodstock. At the age of 92 years, she moved into Sunrise Village in Jasper, Minnesota. Two years later, she became a resident of the Ashton Care Center in Pipestone. In July, 2010, she was transferred to the Edgebrook Care Center in Edgerton, Minnesota where she died on December 21, 2012 at the age of 102 years, 10 months and 19 days.

Josephine was a member of St. Martin Catholic Church in Woodstock where she served as president, secretary, and treasurer of St. Martin CCW for many years. In addition, she served on the local school board and board of elections for many years. Josephine loved to play cards and was a member of a 500 card club, Woodstock Senior Citizens Center, and a Po-Ke-No card club. She enjoyed horseback riding, and gardening. She loved to cook and was famous for her fried chicken. Many were recipients of Josephine's always warm hospitality and joyful outlook on life. Her frequent reply to any adverse situation was, "It could always be worse!"

Josephine is survived by her loving children, Janet Dysthe of Madelia, Minnesota, Jean Mayer and her husband Frank of Loveland, Colorado, William C. Arens, Sr., and his wife Marlene of Woodstock, Minnesota, and Richard Arens and his wife Susanne of St. Regis Falls, New York; 15 grandchildren; 23 great-grandchildren; two sisters, Agnes Stagg of Rancho Mirage, California and Susan White of Van Nuys, California; and many other relatives. She was preceded in death by her husband, Clarence; her son-in-law, Howard Dysthe; her granddaughter, Carrie Arens; her grandson, William Arens, Jr., 13 brothers and sisters, Mary Koch, Nicholas Koch, Elizabeth Koch, Margaret Koch, Anna Koch, Helen Fisher, Martin (Brother Sylvester) Koch, Frances Gilsdorf, Peter Koch, Herman Koch, Genevieve Campbell, Joseph Koch, and Gertrude Duval.


Previous Events
Visitation
St. Leo Catholic Church - Pipestone
415 S. Hiawatha Ave
Pipestone, MN 56164
Mass of Christian Burial
St. Leo Catholic Church - Pipestone
415 S. Hiawatha Ave
Pipestone, MN 56164
Cemetery Details
Location
St. Martin Catholic Cemetery
Woodstock, MN, US