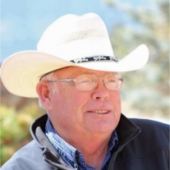 Obituary for LeRoy Irving Ellefson
LeRoy Irving Ellefson was born on July 19, 1943 at the Pipestone County Hospital in Pipestone, Minnesota to John and Valborg (Mellom) Ellefson. Following his birth, his parent's purchased a home in Jasper, Minnesota to raise their family. LeRoy was baptized and confirmed at the Jasper Lutheran Church in Jasper, Minnesota. He received his education at the Jasper Elementary School and Jasper High School, graduating with the class of 1961. In 1960, LeRoy enlisted as a Reservist with the United States Navy and completed boot camp between his junior and senior years of high school. Following graduation, he transferred into active-duty for the US Navy. LeRoy attended the US Navy Training Command in Memphis, Tennessee where he obtained a degree in Avionics. He was a part of Squadron VQ2 in Rota, Spain for two years, where he logged over 5,218 flight-time hours as an airborne Radar Operator. LeRoy was then transferred to the Sanford Naval Air Base in Sanford, Florida. During his time there, he met Judith "Lanett" Thompson. They married on December 26, 1965 at the Emmanuel Lutheran Church in Sanford. As a result of the Vietnam War, LeRoy's service time was extended one year then honorably discharged in April of 1966. They moved to Minnesota, settling in Minneapolis, where LeRoy began working for Honeywell, Inc. During his time there, LeRoy worked on various projects, most notably, the Mark 41 Torpedo for the US Navy, special weapons for the war in Vietnam and the Apollo Moonshot Program. In 1971, after a company-wide layoff, they moved back to Jasper and purchased a small two-bedroom home where LeRoy started work with his dad, John, at Mobil Oil until he began his career as a rural mail carrier. In 1976, with four growing boys, LeRoy and his parent's traded houses, where he then moved back into his childhood home. LeRoy worked with the US Postal Service for 31 years before his retirement in November of 2006. On January 15, 2016, LeRoy was diagnosed with Cancer. He remained at his home where he died peacefully, surrounded by his family on Monday, March 7, 2016 at the age of 72 years, seven months and 19 days.

LeRoy was a life-long member of the Jasper Lutheran Church where he was an active member, sitting on many different committees, singing in the Church choir and teaching Sunday school. He spent 48 years as a member of the Jasper American Legion Oscar Iverson Post #133, holding offices up to Commander, the Bi-County Commander, and also serving as Chaplain. LeRoy was a 23-year EMT for the Jasper Ambulance and a charter member of the Jasper Lions Club. For over 30 years, he was active in Scouts, beginning with Cub Scouts and Boy Scouts, continuing along as an adult leader and finally as a Council Member of the Scouts Organization. LeRoy enjoyed his daily morning coffee with the coffee crowd at the local coffee shop, adored making people laugh and was always ready to tell a good Ole and Lena joke! LeRoy did not love fishing, but sure loved to catch fish, especially with his baby brother, Knute, in Pierre, South Dakota. He dabbled in woodworking, was a Ping-Pong champion and had a life-long hobby of bowling. Camping was a favorite pastime of theirs; they owned a park model at their family's, Stoney Point Camp Ground on Lake Benton in Lake Benton, Minnesota where they were known as the "Campground Hosts." They shared very special summers at the campground with the family enjoying a rum and coke around the campfire. Family was of upmost importance and they treasured the time they were able to spend together.

LeRoy is lovingly remembered by his wife of 50 years, Lanett Ellefson of Jasper; his sons: Mark (Deb) Ellefson of Sugar Land, Texas, Donald Ellefson of Sugar Land, Russell (Joan) Ellefson of Luverne, Minnesota, and Daniel (Laurie) Ellefson of Tyler, Minnesota; 10 grandchildren: Jennifer and Jessica Ellefson of Sugar Land, Cody, Wyatt and Rebecca Ellefson of Manson, Iowa, David and Elijah Ellefson of Luverne, and Luke, Kyah and Dru Ellefson of Tyler; siblings: Clara Ann Gerlitz of Byron, Minnesota, Vivian (Jim) Hanson of Princeton, Minnesota, John "Knute" (Margaret) Ellefson of Pierre, South Dakota, and Delores (Lynn) Straatmeyer of Sioux Falls, South Dakota; sister-in-law, Carol Ellefson of Hutchinson, Minnesota and numerous nieces, nephews and extended family. LeRoy is preceded in death by his parents; granddaughter, Courtney Jo Ellefson; and two brothers, Lewis and Richard.

Memorials preferred to Jasper Evangelical Lutheran Church in Jasper or to Stoney Point Campground for memorial trees in LeRoy's honor.


Previous Events
Visitation
Stoney Point Campground
1647 County Road 111
Tyler, MN 56178
Sharing of Memories
Stoney Point Campground
1647 County Road 111
Tyler, MN 56178
Visitation
Jasper Evangelical Lutheran Church
101 Spicer Ave.
Jasper, MN 56144
Funeral Service
Jasper Evangelical Lutheran Church
101 Spicer Ave.
Jasper, MN 56144
Cemetery Details
Location
Jasper City Cemetery
Jasper, MN, US