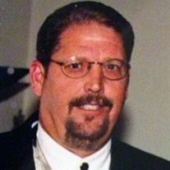 Obituary for Michael Farmer
MICHAEL TIMOTHY FARMER was born on January 29, 1956 to Robert and Mary Lou (Marshall) Farmer in Royal Oak, MI. As Robert was a career military officer (Coast Guard), Michael was raised and received his education in various communities, including Toledo, OH, Port Huron, MI, Cleveland, OH, Marblehead, MA, Duluth, MN, Galveston, TX, New Orleans, LA, Newport, RI, and Cheboygan, MI. He graduated from Cheboygan Area High School in 1974. Following his schooling Michael entered the Army, became a U.S. Ranger and served his country in South Korea. Upon his honorable discharge Michael settled in Northern California and attended College of Marin. He then went to work as an investment banker for World Savings. On May 1, 1975 Michael was united in marriage with Sheila Graham at Fort Polk, Louisiana. The couple was blessed with a daughter, Jackie, before divorcing. Michael later met Michelle Wingert and they settled in Rohnert Park, CA. Michael continued his career until World Savings was acquired by Wachovia. At that time he retired early, but remained active helping educate others in his trade. Michael and Michelle moved to Beaver Creek, MN in June of 2012. On January 11, 2013, Michael died peacefully at his home at the age of 56 years, 11 months and 12 days.

Michael was baptized and confirmed in the Catholic faith. He enjoyed golfing, fishing, hunting for wild boar, scuba diving for abalone and was an avid sky diver. He also enjoyed playing his keyboard and guitar and writing and singing duets with Michelle - "It's a Firethorne Party Tonight'. Michael was full of compassion for others and his robust laugh will be remembered by those who knew and loved him.

Michael is survived by his daughter, Jackie (Jason) Luttrell of Cheboygan, MI, and their children, Kyler and Vanessa; life partner, Michelle Wingert-Garris; parents, Robert and Mary Farmer of Novato, CA; four siblings, Brian (Sylvia) Farmer of Vallejo, CA, Michele Farmer of Huntington Beach, CA, Suzanne Farmer (Lisa Houk) of Clovis, CA, Rene (Martin) Artibee of Petoskey, MI; niece and grandniece, Michelle and Katelyn Artibee of Ithaca, NY; nephew, David (Iliani) Artibee of Winter Springs, FL; and other very special extended family and friends. A special acknowledgement to Michael's long time and beloved canine companion, Rocky, who is missing him sorely.

He was preceded in death by his grandson, Jason Luttrell; brother, Patrick Farmer; uncles, John Marshall and Frank Farmer; grandparents, John and Mildred Marshall and Frank and Gladys Farmer; and cousin, Scott McRae.