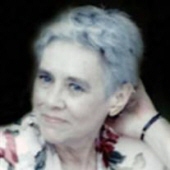 Obituary for Rita Keyes
Long-time resident of Pipestone died peacefully on Wednesday, January 19, 2011, at the Pipestone County Hospice House. Rita was born on October 12, 1927 to Walter and Julia (O'Brien) von Gnechten in Elkhorn, Wisconsin. After high school, Rita went to nursing school in Janesville, Wisconsin and became an RN. Robert Keyes met Rita in Janesville where he was practicing medicine.

They were married on January 1, 1949 in Delavan, Wisconsin. The early years of their marriage were spent in Ely, Minnesota and the San Francisco, California area. They settled in Pipestone, Minnesota in 1953. Robert and Rita were the parents of nine children and adoptive parents of one.

Busy as she was being a mother to her large family, Rita was very involved in politics and served as the Chairwoman of the Pipestone County DFL. Rita was appointed by Governor Wendell Anderson to the Board of Human Rights in the early 1970s. Rita had strong opinions and was not afraid to express herself.

Rita was a great cook and a voracious reader – often checking out stacks of library books. She was a formidable bridge player and enjoyed playing cards throughout her life. She was a big Twins fan. In the early days, you would always hear the radio playing with her favorites: Tony Olivia, Harmon Killebrew and Rod Carew right up to Gardie's guys. In the winter months, she would be cheering on the Vikings – all the way from Fran Tarkenton to Bret Favre.

Rita suffered a stroke in 1994. She was very well cared for in her home by her husband Robert and son Jim up until her death. Even with her disabilities, Rita was a strong-willed woman, keeping up with current events and enjoying life. She inspired her family with her dignity.

She is lovingly remembered by her husband of 62 years, Robert Keyes of Pipestone, Minnesota; ten children, Mary Keyes Kapur of India, Nancy Keyes and Baron Miller of San Francisco, California, Carolyn Alfus and her husband Dan of Renton, Washington, Joe Keyes of Los Angeles, California, Jim Keyes of Pipestone, Minnesota, Ali Keyes and Joe Simoson of Minneapolis, Minnesota, Marj Keyes of Minneapolis, Minnesota, Bob Keyes of Springfield, Missouri, Alec Keyes of Minneapolis, Minnesota, and Marty Keyes of Minneapolis, Minnesota; seven grandchildren; four great-grandchildren; one sister, Alice Alder and her husband Ivi of Delavan, Wisconsin; and many nieces and nephews. She was preceded in death by two sisters, Julia Schwartz and Kathryn LeMond; and one brother, Walter von Gnechten.

Marian Matthiesen came into Rita's life as a morning caregiver and from the beginning became a part of our family with all of her gentle grace and love. Marian and Rita had a special bond which made the days brighter. Bobbi Kruger looked after the house and brought with her such optimism and always a smile. The care shown to all of us at the Pipestone County Hospital, ambulance, and Hospice House will forever be part of our memories.


Previous Events
Visitation
Pipestone Chapel
Pipestone, MN, US

Service
Pipestone Chapel
Pipestone, MN, US