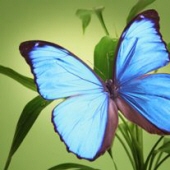 Obituary for Violet E. Solberg
VIOLET E. SOLBERG, age 91, of Hills, Minnesota, died peacefully Saturday, July 23, 2011 at the Sanford Luverne Hospital.

Violet is survived by her son, Ron and his wife Janet Solberg of Hills; daughter, Pamela and her husband Dennis Bauman of Dublin, Ohio; 4 grandchildren; and 2 great-grandchildren.

A private family service will be held at a later date.